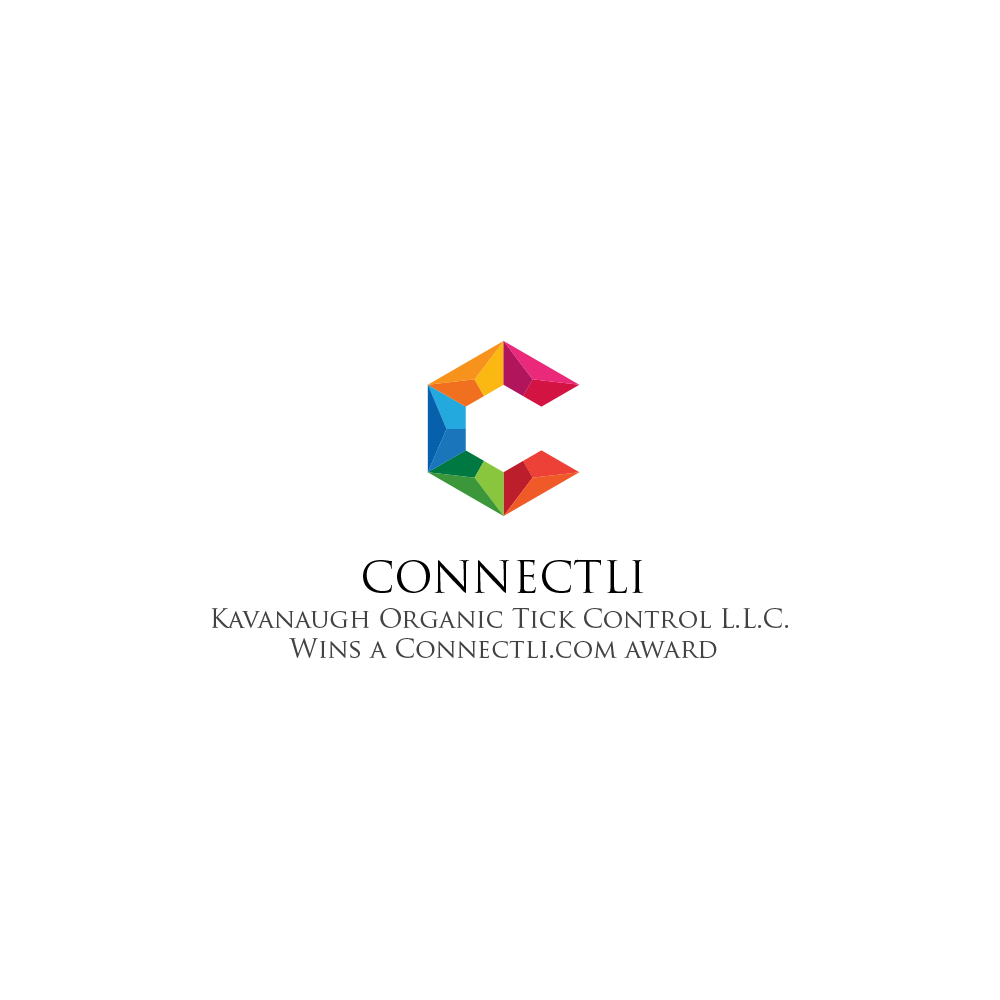 Being a Long Island tick & mosquito spraying company you get to visit a lot of local communities. Recently working in Huntington,
Kings Park
, Smithtown, Northport and more our team has been doing some traveling. When giving a free evaluation of a customers property we are sure to be very thorough strive for customer service & satisfaction. Being a fairly new company it is our mission to make an impact on Long Island. After our initial consultation we develop a customized plan that works for each homeowner or business owner. The spring and summer months go very fast on Long Island. We want to make sure that you are enjoying them tick and mosquito free. Other than being annoying ticks & mosquitos can be harmful to you, your family and your pets. Our organic and all-natural products we use are non-toxic to humans, pets and beneficial to creatures such as bees, butterflies, earthworms and lady bugs.
Kavanaugh Organic Tick Control L.L.C. Wins a Connectli.com award
We were very happy to hear that we have won a Connectli.com award for Tick and Mosquito Spraying on Long Island
"Being that Kavanaugh is the first Tick and Mosquito spraying company that services all of Long Island to join Connectli.com. They use all organic products and they comply with EPA regulations for 25(b) exempt pesticides. For all these reasons and more we reward them with a Connectli.com award for Tick and Mosquito Spraying on Long Island. Congratulations to James Kavanaugh and we wish you all the best!" Commented Connectli.com.
Kavanaugh is proud donors to the Lyme Disease Association, Inc. and Nothing But Nets. Our missions is to spread awareness amongst the community of the prevention of tick and mosquito borne illness. Please check us out on the Long Island business directory, Connectli.com and our award. Thank you and if you have any questions please contact us anytime.