Tick abundance in your area correlates with a suburban environment that is suitable for ticks, and their main hosts, particularly the white-footed mouse and white-tailed deer. While there can be a lot of variation in tick numbers from one house to another, typically the larger the property, the greater chance of harboring ticks.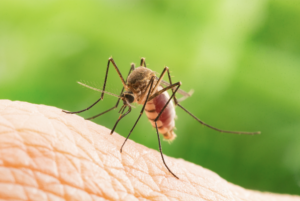 A study done in the 2007 Connecticut Agricultural Experiment Station handbook found that 67% of black-legged ticks (species that transmit Lyme) in the study were found in densely wooded areas. Another 22% of ticks were found in the ecotone, which is the unmaintained transitional edge habitat between woodlands and open areas, and 9% were found on ornamental vegetation. Only 2% of ticks were found on the lawn, 82% of which were found within 3 yards of the lawn perimeter, particularly along woodlands, stonewalls, or ornamental plantings. While this is just one study, thehigh-risk tick zones remain wooded areas, brushy shaded areas with lots of vegetation, stonewalls, and perimeters of lawns.
Smithtown, Kings Park & St. James tick & mosquito spraying company, Kavanaugh Organic Tick Control L.L.C. is here to answer all of your questions. We are fully licensed, insured and offer free estimates to new customers. All of our products are all-natural, organic and are non-toxic to humans, pets. In fact our organic products are beneficial creatures such as bees, butterflies, earthworms and lady bugs.
Recently our team is tick & mosquito spraying in St James, Smithtown & Kings Park. we would love to come by and access your property and give you out evaluation. Kavanaugh Organic Tick Control L.L.C. is proud donors to the Lyme Disease Association, Inc. and Nothing But Nets.  
We have recently won a connectli.com award and started a partnership with local Northport restaurant Robkes.