We Provide ORGANIC Tick spraying all across Long Island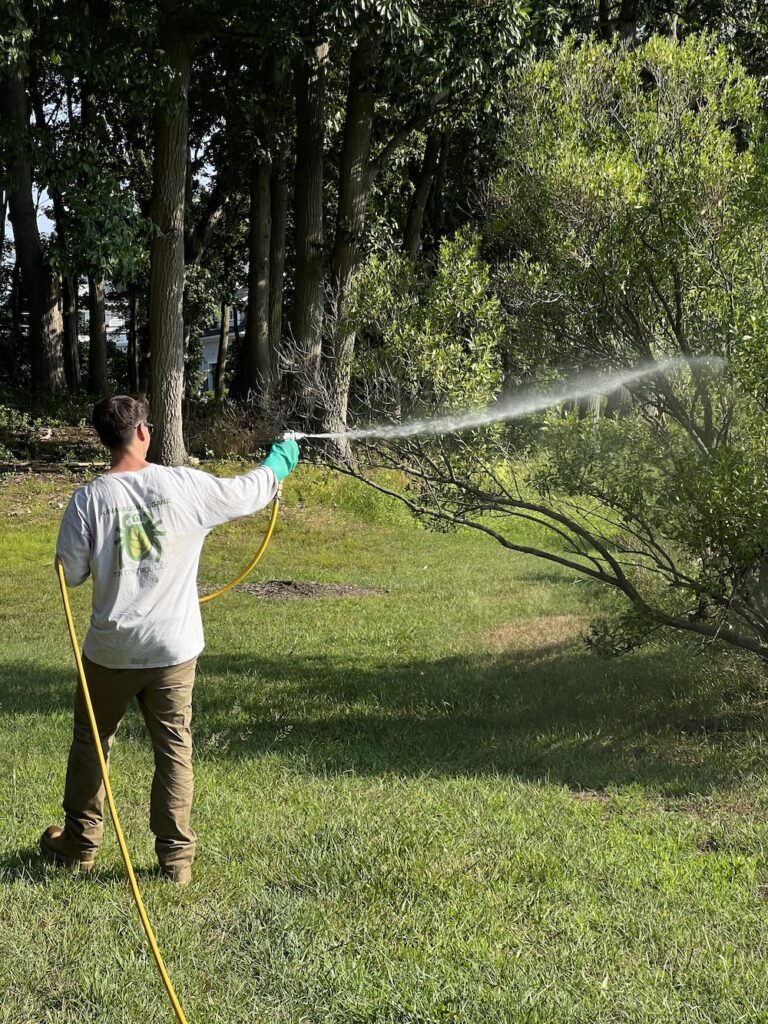 Welcome to Long Island ORGANIC Tick and Mosquito spraying service, Kavanaugh Organic Tick Control L.L.C. The organic and all-natural products we use are non-toxic to humans, pets and beneficial creatures such as bees, butterflies, earthworms and lady bugs. The products we use comply with EPA regulations for 25(b) exempt pesticides. Our sprays can kill and repel your home or business from ticks, fleas and mosquitoes.  
Kavanaugh Organic Tick Control L.L.C. is not only passionate about ridding your properties of ticks and mosquitoes, but also about building awareness and supporting the prevention of tick and mosquito borne illness by giving back to the community. We are proud donors to the Lyme Disease Association, Inc. and Nothing But Nets.  
Through prevention, cultural practices, and sustainable solutions, we meet the new demands for healthy environments for both individuals and businesses. 
Long Island natural tick and mosquito spraying service, Kavanaugh Organic Tick Control L.L.C., prides ourselves in offering the most effective and efficient pest control management solutions. We provide services to residents and business owners of Suffolk & Nassau County and the surrounding areas at affordable prices. Recently our team was mosquito & tick spraying in Kings Park, Centereach, Nesconset, West Hampton, Southampton, East Hampton, Dix Hills, Northport, Deer Park, Smithtown, East Northport, Sag Harbor!
"To rid your property of potentially dangerous pests while keeping the environment safe from harmful pesticides using our green organic thumbs." 
Stay in touch with us through our blog and find us on your favorite social media channels. Tell us how you love to spend your outside time and share photos of your favorite backyard activities with family and friends. Having s special event coming up? Ask us how we can make it better by ridding unwanted guests. Our team of Long Island mosquito spaying experts can eliminate these pests making your special event even better.
 James obtained his BS degree in Communication Studies at the State University of New York College at Oneonta. James, who is a proud member of the Long Island Arboricultural Association (LIAA), brings his top-notch communication skills to the agricultural arena where he enthusiastically serves all customers by providing friendly knowledgeable advice and helpful recommendations for any home or business yard or landscape. He is eager to help you cultivate your organic goals. James is easily accessible and will thoroughly answer any questions you may have regarding the newest trends and treatment options available.
Mosquito control can be an effective way to reduce mosquito populations in a number of...