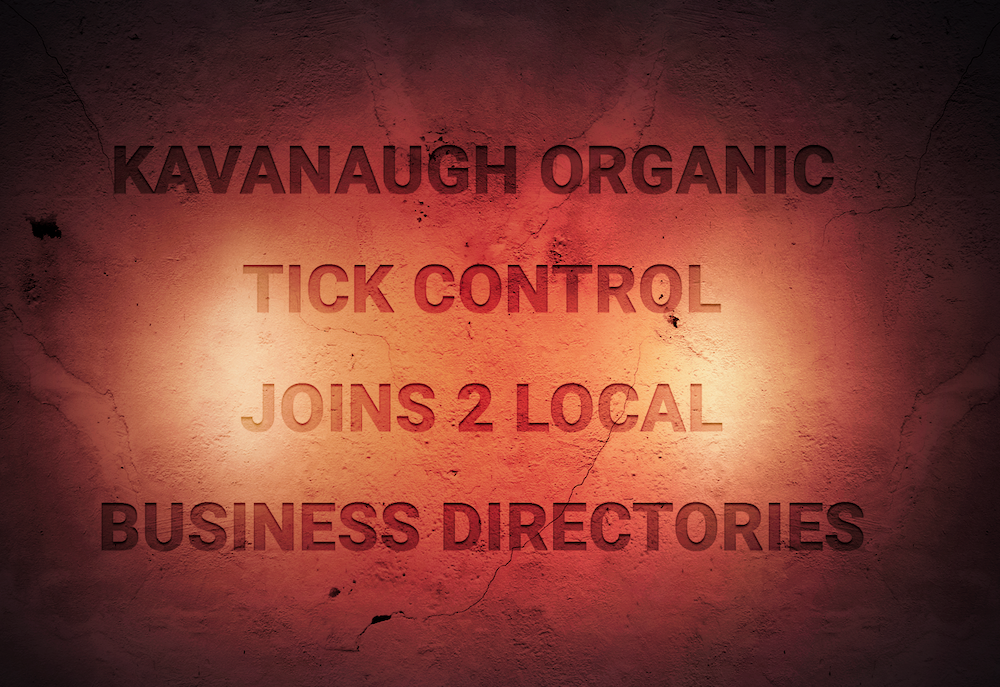 Long Island Tick and Mosquito spraying service, Kavanaugh Organic Tick Control L.L.C. is proud to announce that they have joined 2 local business directories. One being Northport Anchor and the other Connectli.com. Kavanaugh Organic Tick Control L.L.C. is expanding and growing day by day. Joining these 2 local directories will increase company branding and notoriety amongst the local community.
"We want customers to feel safe when they hire us. Branding & marketing play a huge role when it comes to letting the public know who you are. Our work vehicles are branded with our logo, our clothing and apparel as well. When customers allow us into their home we want them to know that we are not a fly by night company and we are here to stay". Our team is equipped with the best products in the industry and can handle any tick & mosquito situation. Comments James Kavanaugh, owner of Kavanaugh Organic Tick Control L.L.C..
Kavanaugh Organic Tick Control Joins 2 Local Business Directories
"We love the fact that James continues to grow. Joining the Northport Anchor & Long Island business directory, Connectli.com is another step in the right direction. As their SEO company we are so impressed that James is taking a huge initiative to increase his company footprint. With the addition of these 2 new business directories it will help build their SEO campaign. There is no doubt that Kavanaugh Organic Tick Control L.L.C. goes above and beyond to provide his customers maximum service & satisfaction". Says Anthony Savino CEO Benjamin Marc.
Click below to see Kavanaugh Organic Tick Control L.L.C. listings on the 2 business directories
https://www.northportanchor.com/a-z-directory
We are very happy to join these 2 business directories and will be joining more in the upcoming months. Kavanaugh Organic Tick Control L.L.C. has recently performed mosquito & tick spraying in Dix Hills & Northport. Look out for us coming to a town near you! If you would like a free estimate please feel free to call us anytime.